Emulator Issues #11298
Custom User Styles are not Portable.
Relates to maintainability
:
No
---
Description
If you setup a custom user style for a portable build, and set the location for it within the portable user folder, it'll instead reset full path to the user style. If you manually set a ./ path within the user folder to try to trick it into being portable, you end up with a broken theme, and if you move the folder around it completely does not work.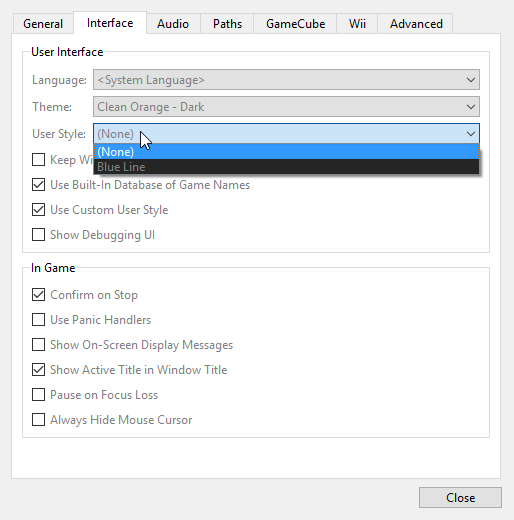 History
Hi JMC4789,
I took a look at this issue, but I'm not sure I'm seeing what the problem is. When I make my Dolphin portable by adding portable.txt next to the exe, it creates the User/Styles folder in which I place themes, then in Config -> Interface, I can switch between them. What am I missing?