Emulator Issues #11379
[Qt] Controller Settings window fails to load after moving the main window to a different screen.
Relates to maintainability
:
No
---
Description
What's the problem? Describe what went wrong.
If you open the Controller Settings window on one monitor. Close it. And then move the main window to another monitor and reopen the Controller settings it will fail to load.
What steps will reproduce the problem?
1.Open Dolphin
2.Open the controller settings
3.Close the controller settings by clicking on the 'X' in the upper right corner. (If you close it with the "Close" Button on the bottom or with ESC this will not work)
4.Move the Main Window to another screen
5.Reopen the controller settings
Result: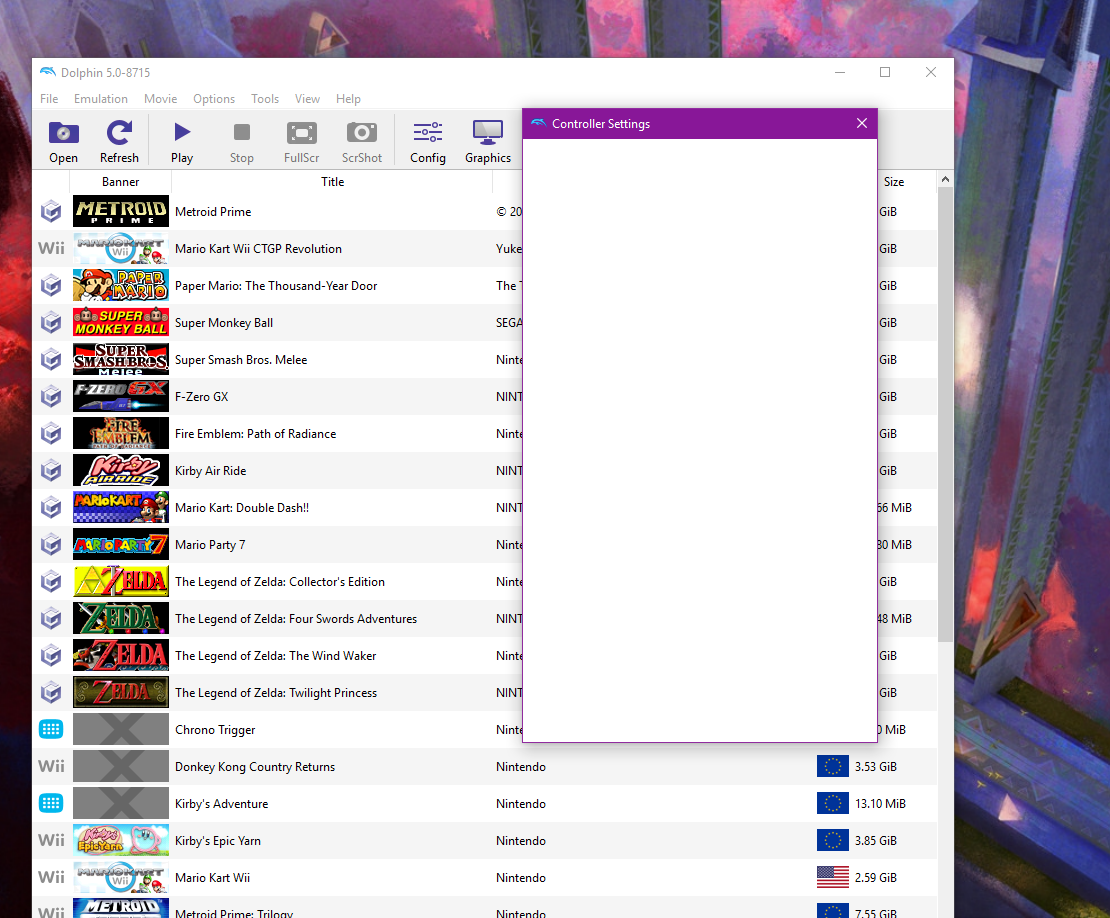 Is the issue present in the latest development version?
Yes. Current Version is 5.0-8715
Which is the first broken version?
What are your PC specifications? (CPU, GPU, Operating System, more)
Windows 10
History