Emulator Issues #12382
Logitech and Xbox 360 gamepads treated as same device on Linux
Status:
Working as intended
Relates to maintainability
:
No
---
Description
I'm experiencing the same issue as in #12126, but with two different Logitech gamepads, an F310 (wired, no rumble) and an F710 (wired, with rumble), and a wired Xbox 360 controller.
All have different IDs; dm
I'm running Ubuntu 20.04 LTS and I'm on the latest master (79a234eff728b2aeb68c9848f2e4fe861d4f3b91).
I'm also getting the same result on my Arch machine.
I have tried on both X and Wayland.
I have not been able to build the 5.0 stable version on my system.
evtest shows the correct devices:
$ evtest
No device specified, trying to scan all of /dev/input/event*
Not running as root, no devices may be available.
Available devices:
/dev/input/event8:  Logitech Gamepad F310
/dev/input/event9:  Logitech Gamepad F710
/dev/input/event10: Microsoft X-Box 360 pad

However, Dolphin seems to see them all assigned to evdev/0, and the inputs are mirrored from one gamepad to the next, making multiplayer impossible.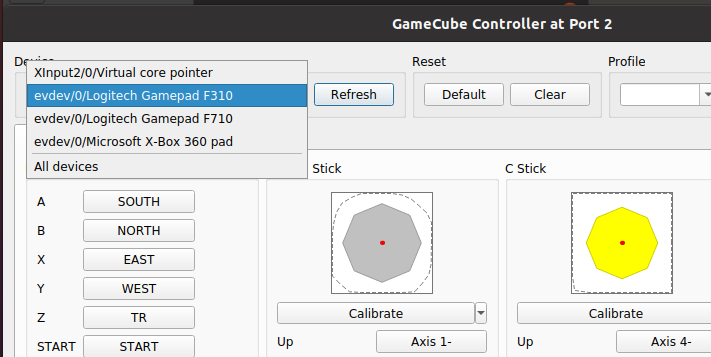 History