Emulator Issues #13046
WWE Wrestlemania XIX: Invisible Model Issue
Relates to maintainability
:
No
---
Description
Game Name?
WWE Wrestlemania XIX
Game ID? (right click the game in the game list, Properties, Info tab)
GW9E78
MD5 Hash? (right click the game in the game list, Properties, Verify tab, Verify Integrity button)
c13c47a5ed24a675545c99a15e44529d (Good Dump)
What's the problem? Describe what went wrong.
For some reason, custom CAW's (And I'm assuming the same thing is also going on with the Revenge mode boss characters) seem to be completely invisible save for their eyes and mouth. Seems to happen when using "Store EFB copies to texture only" as it seems to be fixable by swapping it to "Defer EFB copies to RAM".
What steps will reproduce the problem?
Easiest way to see it is to boot the game up and go through till you get to the main menu, then head to the create a wrestler mode and choose to create a wrestler, it should be noticeable as soon as the model pops up.
Is the issue present in the latest development version? For future reference, please also write down the version number of the latest development version.
5.0-17403
Is the issue present in the latest stable version?
Yes, 5.0
If the issue isn't present in the latest stable version, which is the first broken version? (You can find the first broken version by bisecting. Windows users can use the tool https://forums.dolphin-emu.org/Thread-green-notice-development-thread-unofficial-dolphin-bisection-tool-for-finding-broken-builds and anyone who is building Dolphin on their own can use git bisect.)
[First broken version number here (if applicable)]
If your issue is a graphical issue, please attach screenshots and record a three frame fifolog of the issue if possible. Screenshots showing what it is supposed to look like from either console or older builds of Dolphin will help too. For more information on how to use the fifoplayer, please check here: https://wiki.dolphin-emu.org/index.php?title=FifoPlayer
With EFB copies to texture only: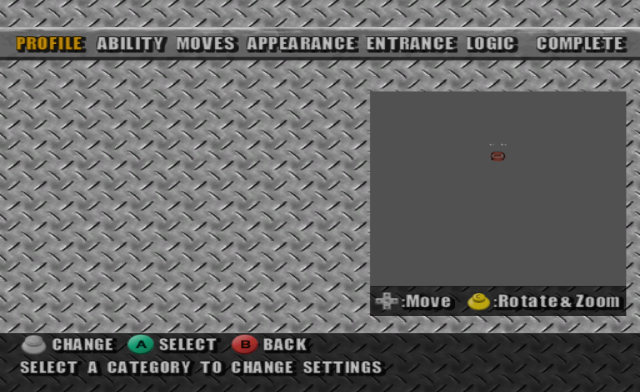 With Defer EFB copies to RAM: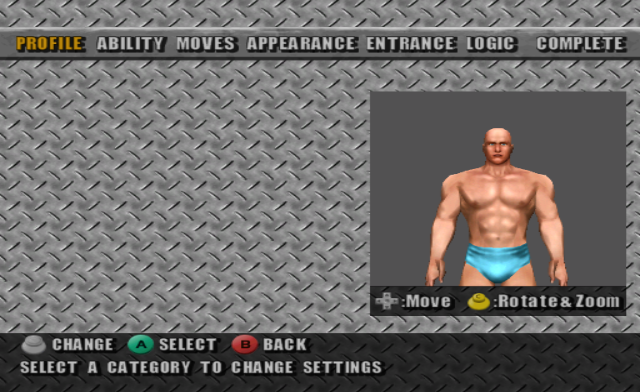 What are your PC specifications? (CPU, GPU, Operating System, more)
AMD Ryzen 5600H
Nvidia GTX 1650
Windows 11
8 GB of RAM
Tested with Vulkan and OpenGL backends
Is there anything else that can help developers narrow down the issue? (e.g. logs, screenshots,
configuration files, savefiles, savestates)
History
Gathered up some FIFO logs of the issue as well if it'll help.
Tested out the game again with Defer EFB copies to RAM on and outside of some slight stutter (Which i'm assuming is coming from shader cache building) game seems to run stable enough at a steady 60. Tested out with a default CAW on revenge mode and 2 fatal 4-way matches with all CAWS and it mostly stayed stable and locked.
While I was not able to test out with the revenge mode bosses (They have to be unlocked by going through Revenge Mode), looking around, I have reason to believe they suffer from the same issue the CAWS do (Invisible save for the mouth and eyes) and also should be fixed by this, which would make sense since they are likely just CAW's made by the game devs and turned into bosses for the game's revenge mode.
For some reason though this issue does not happen at all with the regular wrestlers, EFB copies to ram on or not.